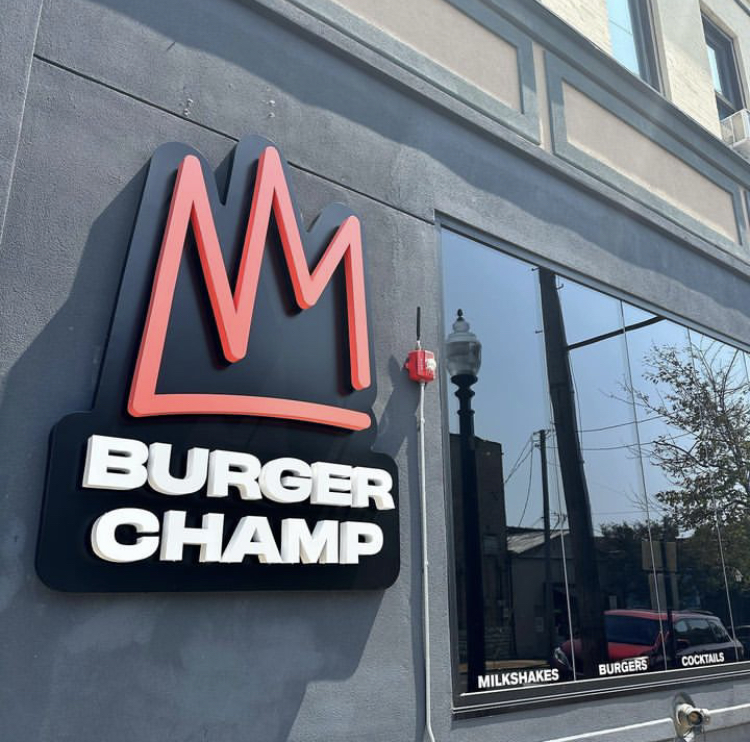 Burger Champ, a restaurant coming soon to the space of the former Elmwood (2704 Sutton Boulevard) is set to open in a couple weeks, according to owner Chris Kelling, who was outside the space Wednesday afternoon with the executive chef.
Kelling opened Pizza Champ (2657 Lyle Avenue) with Elmwood partner Adam Altnether last year, after first selling pizzas to go during the pandemic from the Elmwood front door.
Kelling said he hopes for an opening that went as well as Locoz Tacoz had this summer, with long lines at lunch time.
See updates on Instagram at burgerchamp.stl