John Baptiste Bruno once had a farm adjacent to and just north of James Sutton's.  Lucky for us area historian, Esley Hamilton had done his homework on this one.
NOTES ON THE BRUNO HOUSE
7310 BRUNO AVENUE, RICHMOND HEIGHTS
It has been suggested that the house at 7310 Bruno Avenue is the original pioneer Bruno family home, and it is definitely sitting on part of the original Bruno property. An investigation of the history of the property, and an analysis of the style of the house, suggest that this is a later building, probably built by Alfred J. Bruno as late as 1922.
The Bruno farm of 52.25 acres was a small part of the vast Gratiot League Square, of which Big Bend Boulevard forms the western edge, in part. This piece was part of a larger tract in the west end of the Gratiot tract that was acquired by pioneer explorer William L. Sublette in 1831 from Pratte, Chouteau and others (St. Louis City Recorder of Deeds, Book Q-2, page 548). He sold the 52.25 acres in 1844 to Reine Creancier Bruno for $400 (Book G-3, page 301, and R-5, page 197).
She was a widow from France, age 52 in the 1850 census, where the baffled census taker spelled her name "Rencreontia." She had four sons at home: Louis, age 24; Victor, age 22; Hypolite, age 17; and John Baptiste, age 14. She also had a daughter, Barbe or Barbry, who married August Vitrey. An older son, François Bruno (also called Francis and Frank), acquired the Bruno farm in 1852 from August Vitrey, who had apparently acquired it in some sort of family settlement (Book H-6, page 524).
François and his wife Melanie Bruno sold it to John Baptiste Bruno in 1866 for $200 (Book 313, page 250). The 1862 county atlas shows it in the ownership of Victor Bruno, but this may be in error. By 1874, when Hypolite Bruno died, Victor had already died, leaving four children (St. Louis City Probate Court, estate #11500).
John Baptiste Bruno lived until January 17, 1917 and left thirteen children (St. Louis County Probate Court, estate #4555). He was buried in the Central Cemetery, also known as St. Martin's once located at Price and Old Bonhomme Roads but now vanished. Records made in 1950 of surviving stones at the cemetery site include Jean B. Bruno, born February 15, 1835, and his wife Victorine, born March 23, 1845, died March 6, 1889.
The thirteen children apparently sold this tract to the Pennsylvania Park Realty Company, headed by Robert S. Williams. The company also bought a larger property taken from the Rannells property on the west side of Big Bend, which was then called Pennsylvania Avenue. They laid out Pennsylvania Park Subdivision Number 1 on the west side of the road in August, 1922, and Pennsylvania Park Subdivision Number 2 on the east side that November (Plat Book 16, pages 45 and 49). Lot 15 of Block 28 of Pennsylvania Park No. 2 was one of the first lots sold; the buyer was Alfred J. Bruno, one of the children of John B. The deed makes no mention of improvements, and it is unlikely that an earlier house would coincidentally fit into a new grid pattern of streets and lots such as this one. The Foursquare style of the house is newer than the date of circa 1890 assigned to the house by the county assessor, but it would have been somewhat old-fashioned in 1922, especially with its stone foundation. Perhaps materials from the older Bruno homestead were reused in this house. More research is needed on this question.
Alfred J. Bruno, called Fritz, survived until 1964, when he died at the age of 77, the last of the thirteen children (St. Louis Globe-Democrat, March 23, 1964). In his later years, he left Richmond Heights for a farm near Pershing, Missouri. He was buried at Memorial Park Cemetery.
Esley Hamilton
October 10, 1997; revised April 27, 2009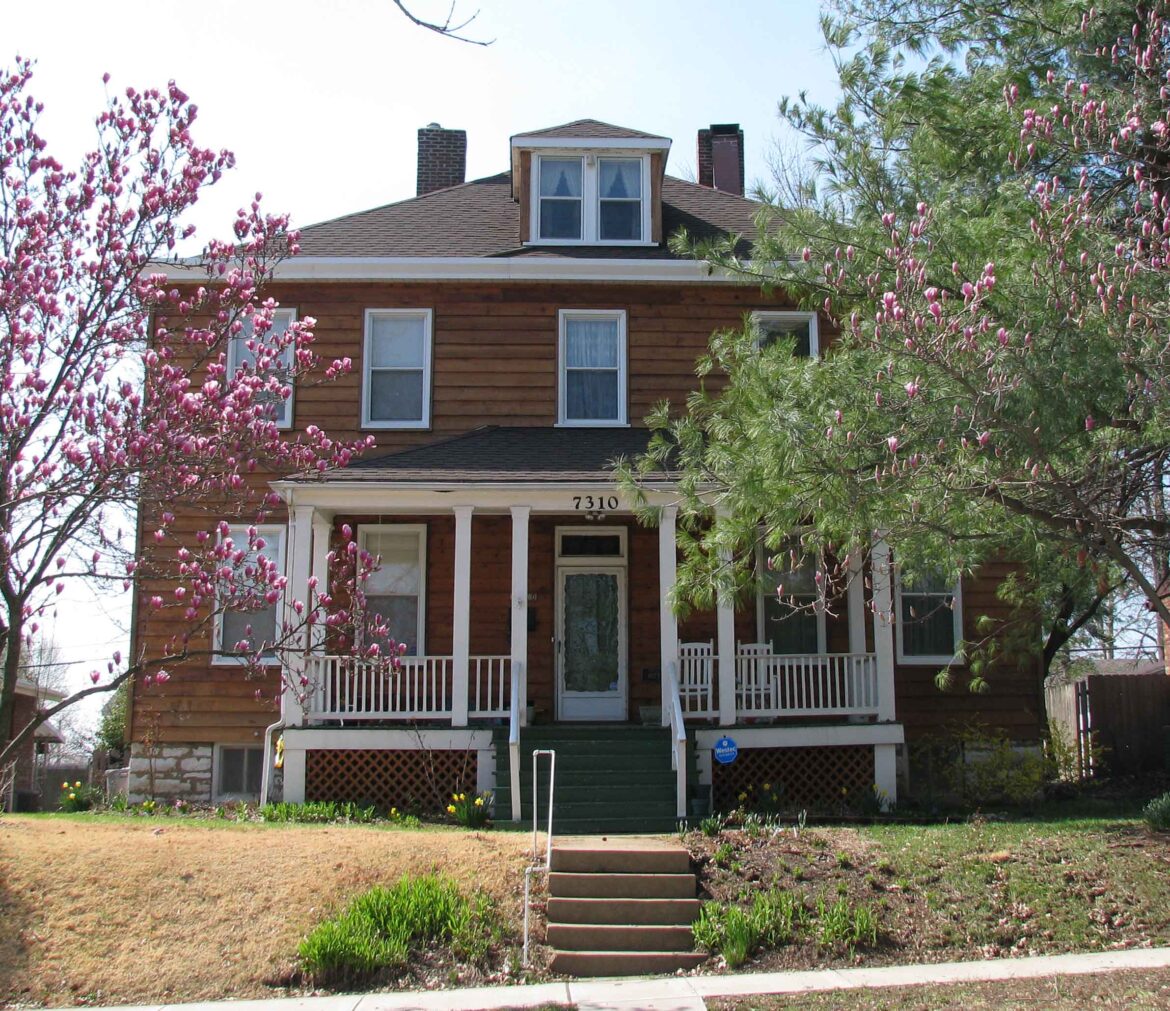 I am not clear on the exact boundaries of the Bruno farm.  The southern portion may have been partly within the city limits of Maplewood.
It is interesting that the farm was intact until the old man died.  The same was true with James Sutton's farm.  Both farms were subdivided and sold by the children.  The difference is that Sutton died in 1877.  John Baptist Bruno, not until 1917 – 40 years later.  It seems remarkable that he kept his property together with all of the development going on just to his south.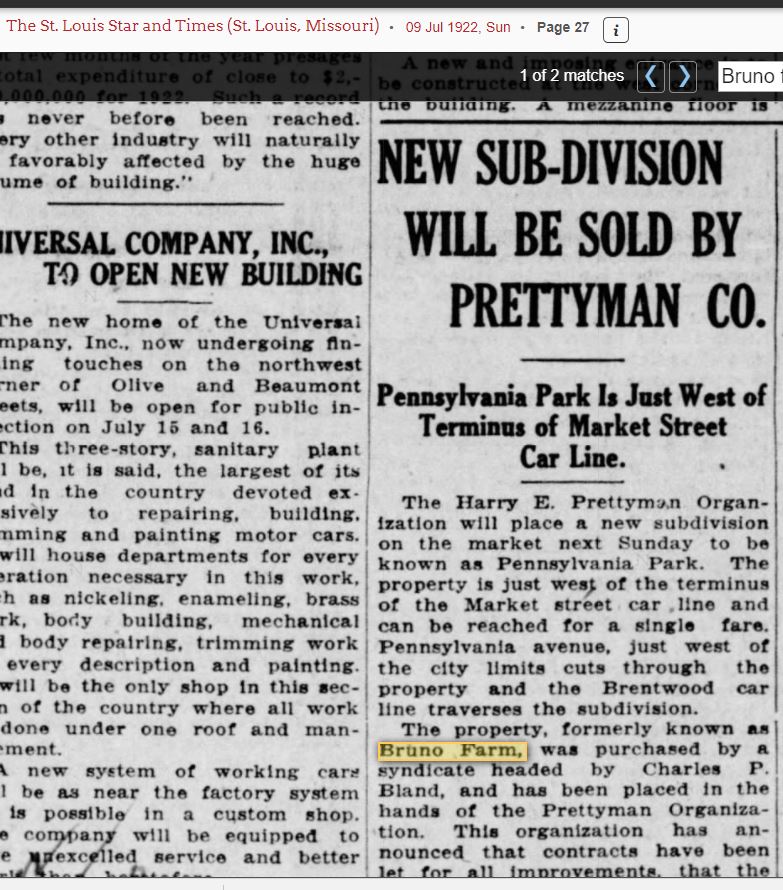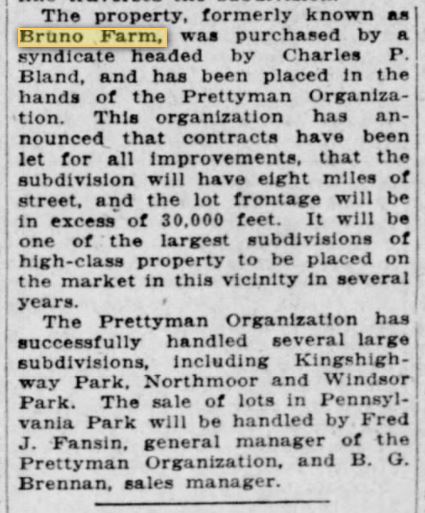 So what happened here?  Richmond Heights pulled the trigger faster than we could, I guess.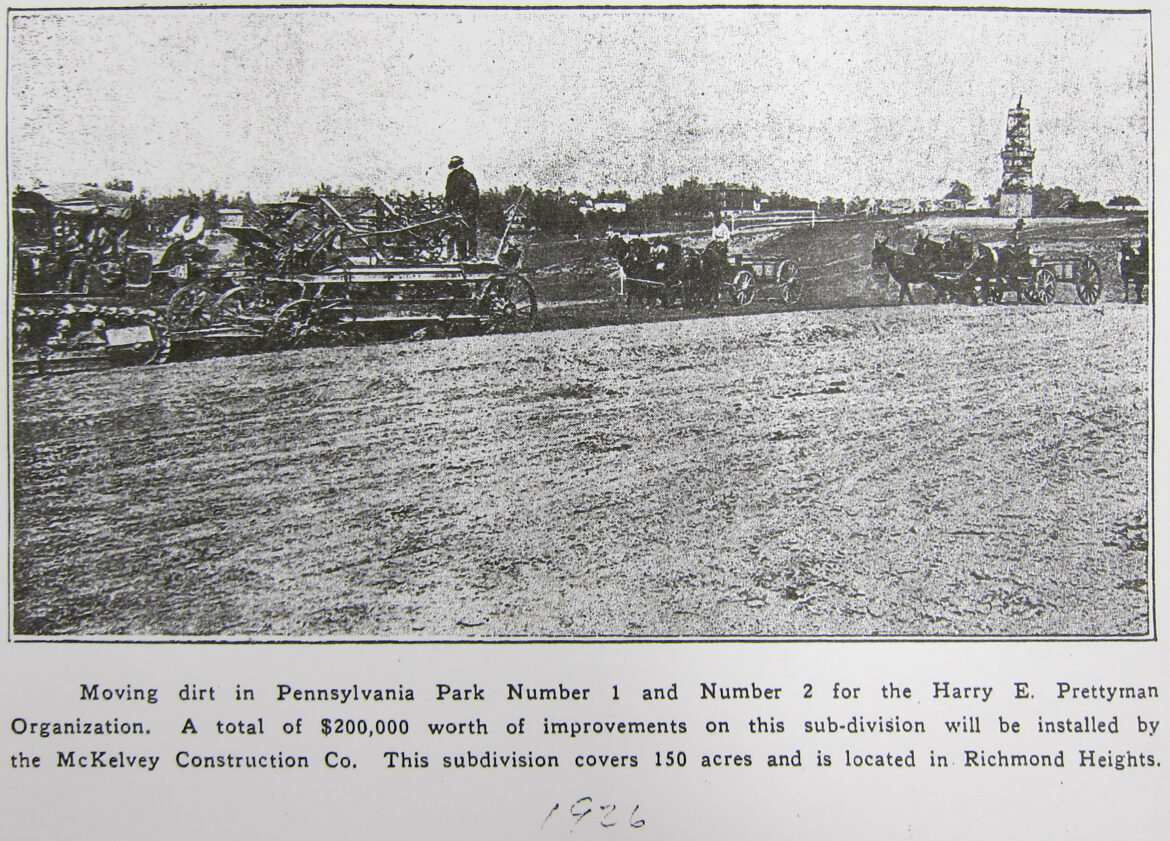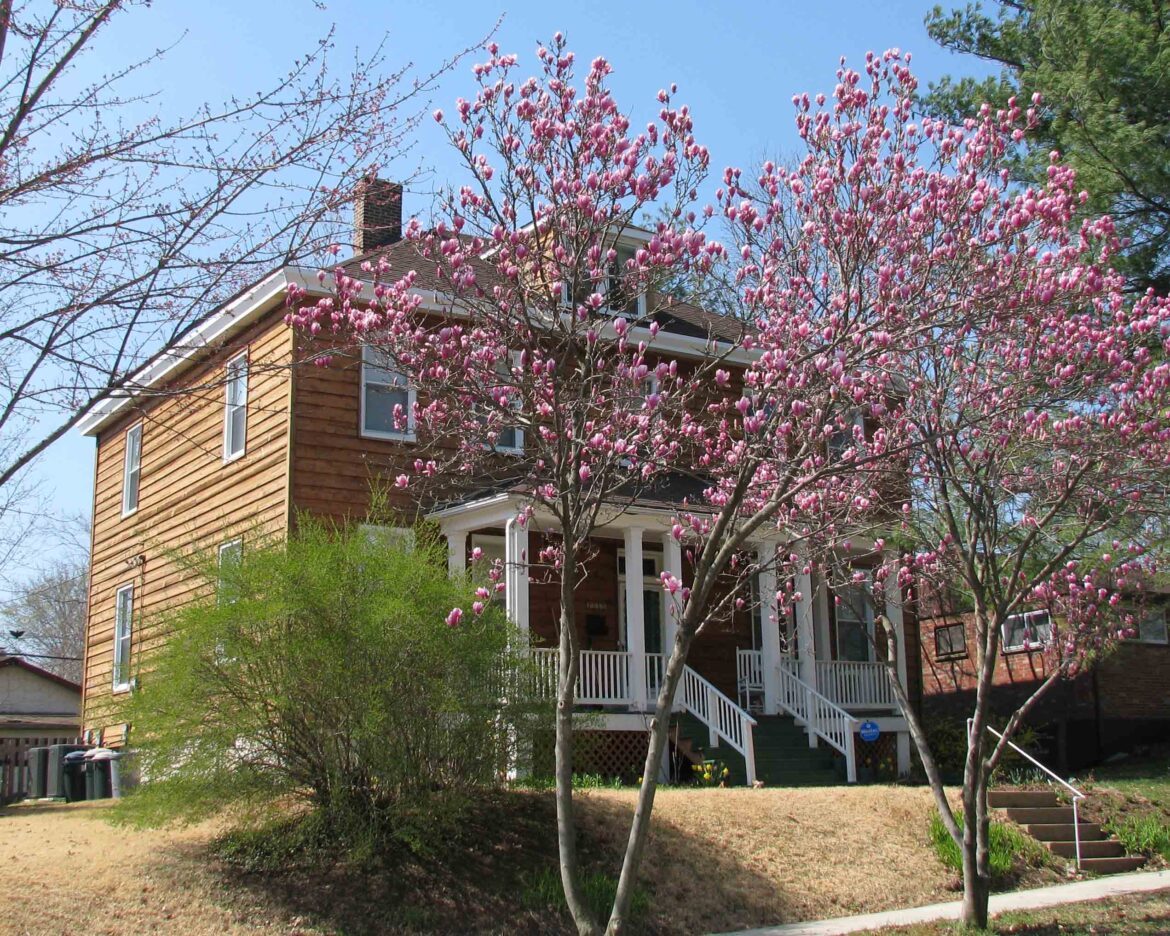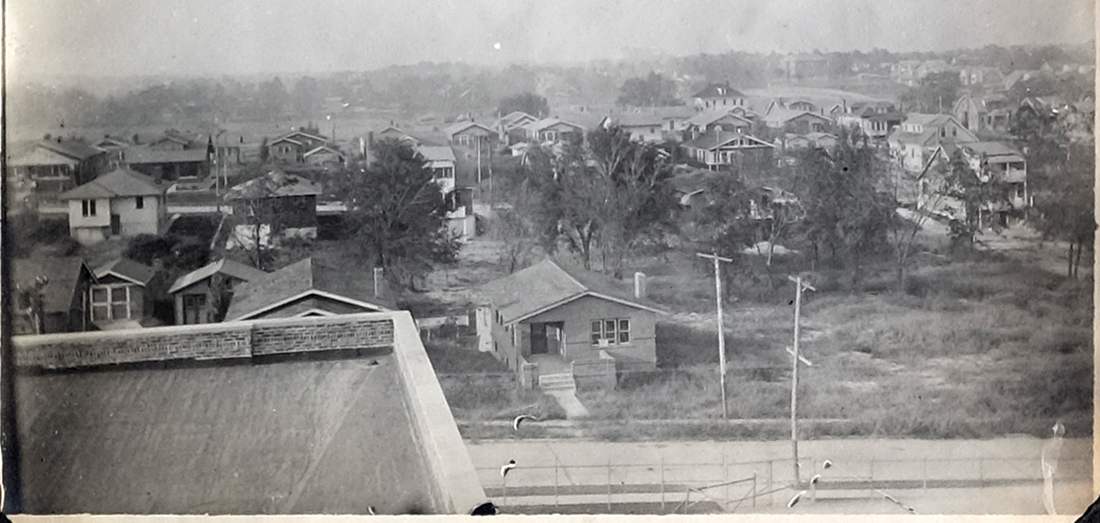 Now we'll just sit back and hope that one of the Bruno family descendants sees this and is hopefully loaded with artifacts that they'd like to share.  It could happen.  We've been lucky so far.
Much thanks to Esley Hamilton, Joellen McDonald and Laura Varilek for the light they've shown on our community history.
Be careful if you're out and about over the weekend.
Happy New Year!
Doug Houser         December 30, 2022