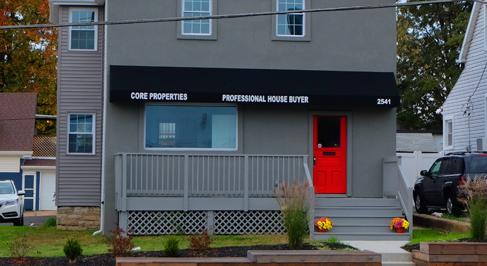 One part of this job that I haven't been very good at is creating headlines that will attract attention. Could be just the subjects but Miner's articles are always clicked on more than mine. I'm thinking his headlines may have something to do with it.
For instance would you be attracted to an article titled, "Changes Throughout the Years at 2541 Big Bend"?  I don't think so.  It's boring!  Or how about, "EIFS and Historic Buildings. Like Oil and Water?" Even worse, right?  And besides what the hell is EIFS?
Well since you asked, EIFS (pronounced eefus) is the acronym for Exterior Insulation and Finishing System.  There are many different manufacturers of EIFSs in many different countries.  It is all around us.  On a recently built structure, EIFS and glass may be all that you see.  Sometimes EIFS is used with what appears to be brick or stone but you'd be wise to be suspicious of them as well.  Brick and stone look-a-like systems exist too. There are close to zero actual brick or stone buildings being built these days in this country.  That's an even better reason to preserve the ones we still have.
EIFS sort of looks like stucco.  It is thought of as synthetic stucco but it's not.  Google it if you want to know the details. What's wrong with it? Not much. It insulates, it's waterproof and won't rot.  Perhaps UV will break it down over time.  It breaks down everything else including us but I don't know for sure. This, of course, means it probably won't break down in landfills either. If the ancient Egyptians had had EIFS we'd probably still be digging it up.  Pity the archaeologists a thousand years from now.
Why even bring EIFS up in a space reserved for Maplewood history?  Because architects keep putting it on historic buildings.  I'm not saying it should never be used on an historic structure but its use should be limited.  In my opinion, it can be useful to replace some building parts where the original was once made of wood or stone and they are high enough off the ground to not be obvious.  Covering brick, stone or wood buildings with EIFS should be avoided.  Of course there are exceptions but there are so many bad examples around, you don't have to look too hard to find them.
So what does all of this have to do with ghosts?  You'll have to look at the photos to find out.