Sometime in early 2002 I attended a meeting of people interested in creating an historical society.  The call had been put out by our now Mayor Barry Greenberg. Back then he was, correct me if I'm wrong, Mayor, the Chairman of our Historic Preservation Commission.
The meeting was held in a building owned by the Sunnen Corp. where the Chamber of Commerce/Maplewood Community Betterment Foundation met in those days.  I believe Deb Faber had recently assumed the role of director of the Chamber with the lovely Theresa Fuchs assisting. I have not heard from Theresa in quite awhile. I hope she is doing well.
Theresa was an enthusiastic community booster.  She saved whatever historic material she discovered regarding our community.  I recall looking through her collection. Though my interest in the subject hadn't yet matured there was a photocopy that stuck in my mind.  It had been sent by someone in the Sutton family. It was an image of a wallet that had once belonged to a Sutton. I only remembered that it had something written on it such as"located seven miles from St. Louis on the Manchester Road".
Seems like it was a couple of years later when the Chamber got kicked out of that building.  Everything our infant society had collected by then would have gone into the trash had not Linda Kurtz and I rescued it.  We moved it to the basement of Barry's architectural firm (ADG) on Sutton. Over time I moved everything worthwhile from there to the Maplewood Public Library's collection.  Somewhere in the shuffle the image of the wallet was lost.
Recently Dan Shelton contacted Doug Miner after seeing some of my posts about the Suttons.  Dan is the owner of the wallet and more. What was lost is now found. The search is still thrilling.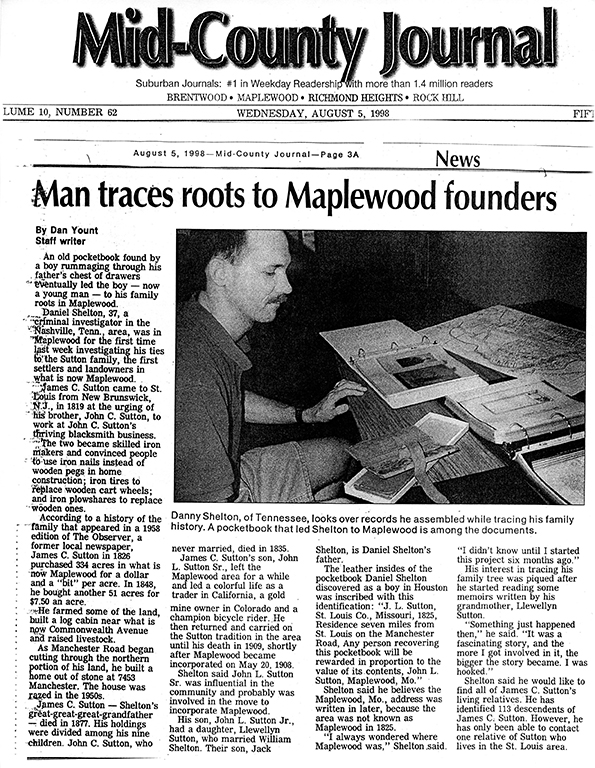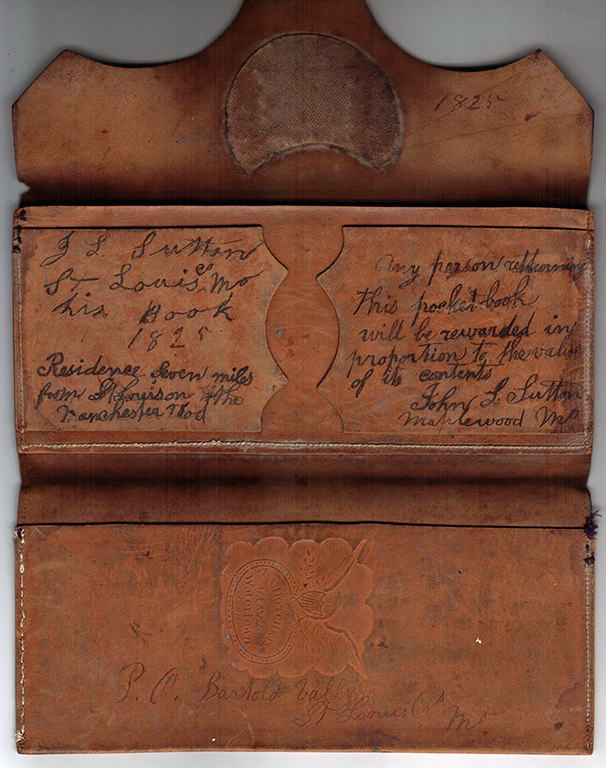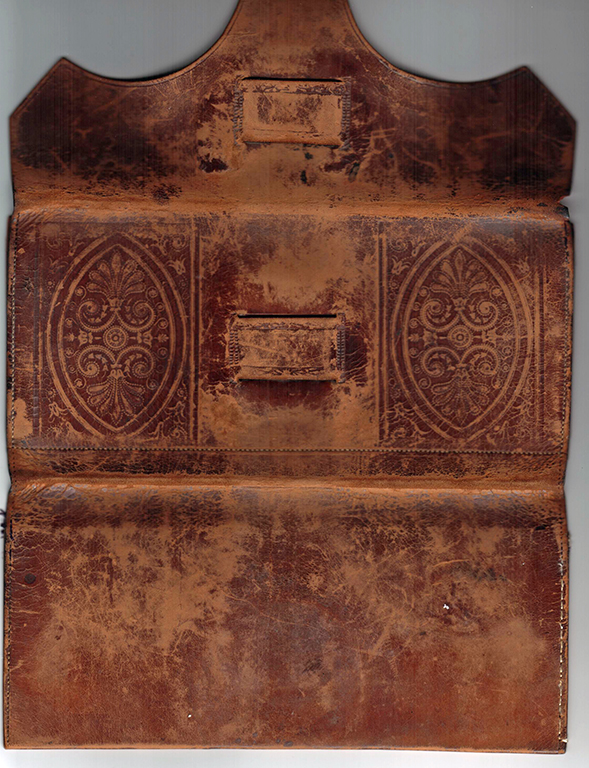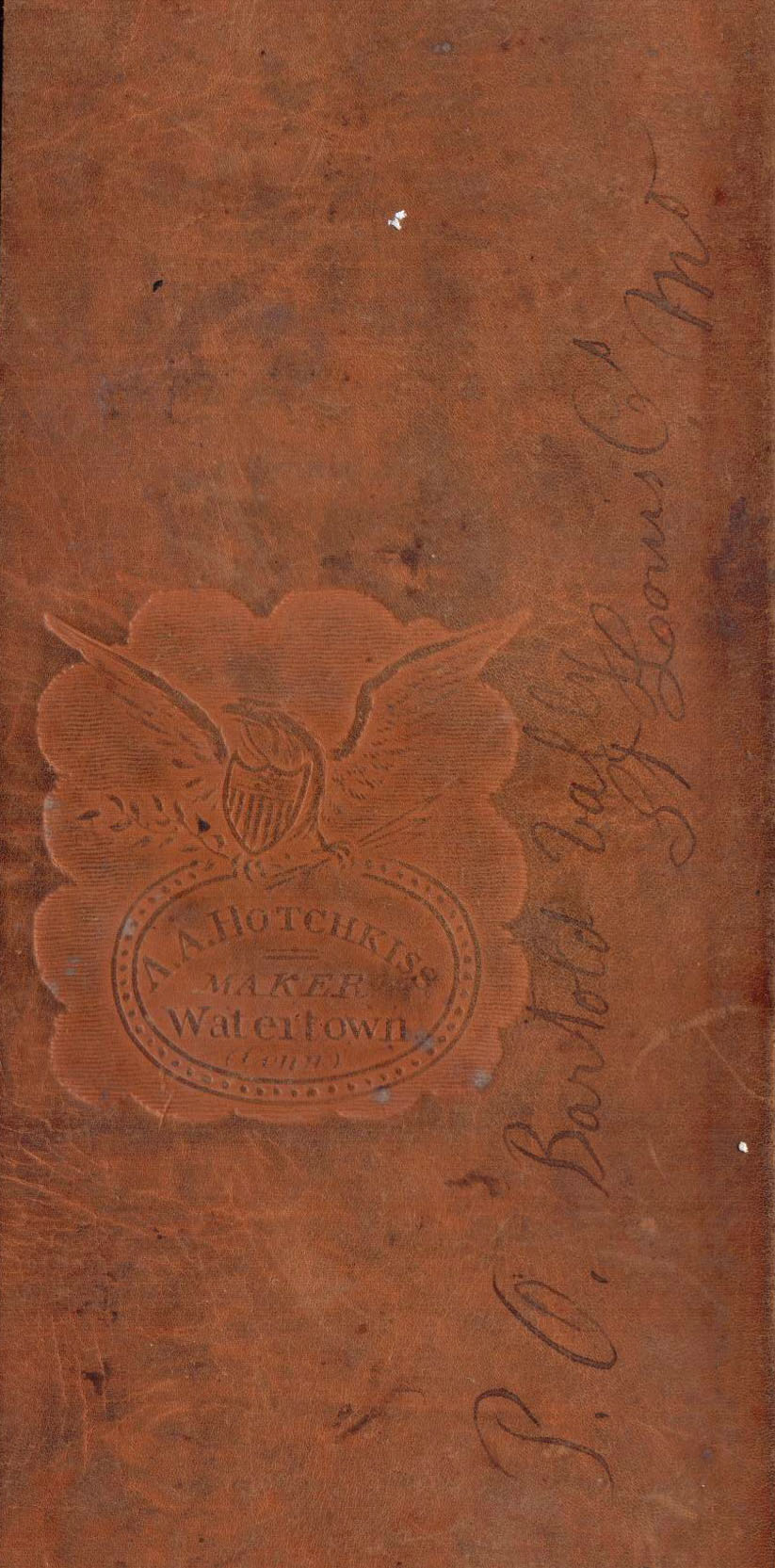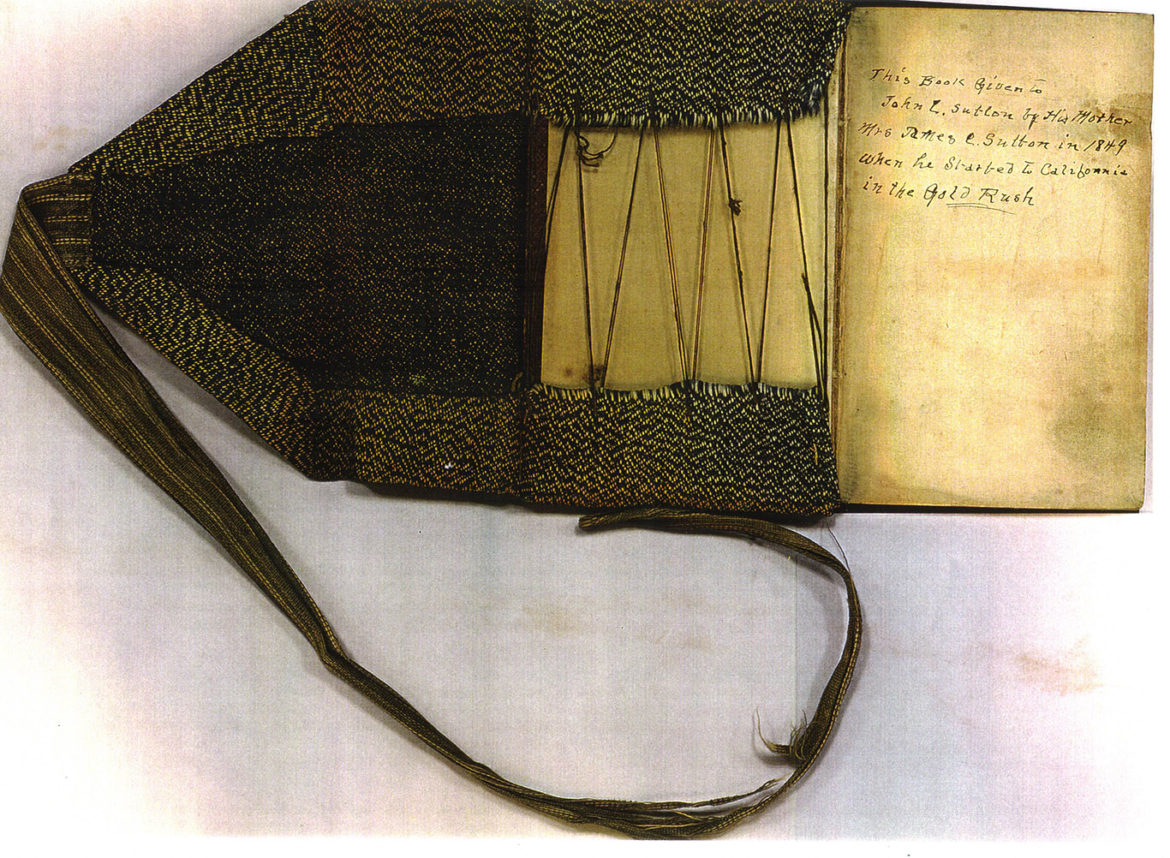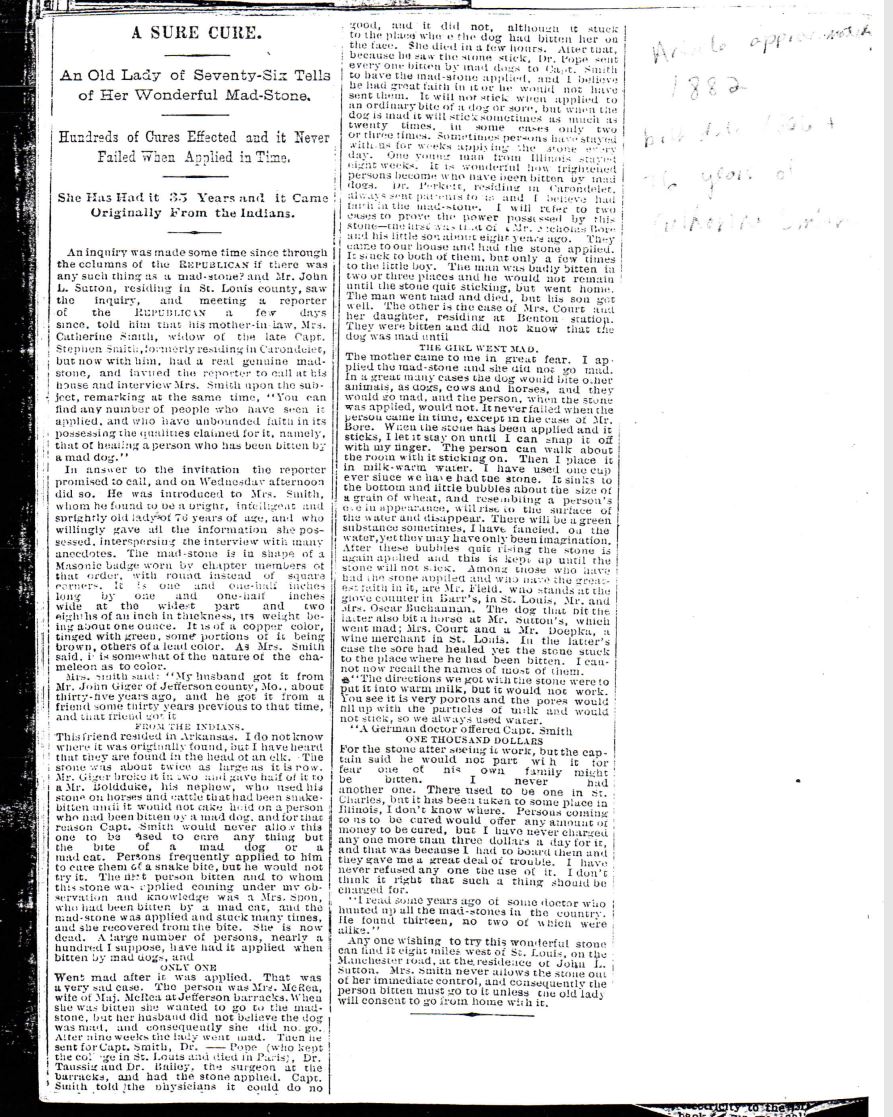 I want to thank Dan Shelton for allowing us to have a look at these amazing items that he has preserved.  They are fascinating to consider.  I believe we all take great pride to be able to add these images and details to our collective knowledge of our shared history.