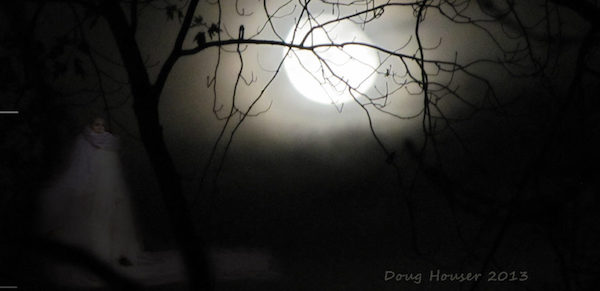 Where have all the spectres gone? No new ghost stories or paranormal events have been reported for quite awhile.  That's a shame for quite a few readers seem to enjoy reading about them. I know I do. As I have said before had I been there with the witnesses of these apparitions or events I don't know if my experience would have been the same as theirs.  I do know that these are sober reasonable people who honestly believe they saw what they described to me.
I encourage anyone out there that knows of or has had a paranormal experience to get in touch with me. Halloween is a good time to resurrect some of the reports that I have published here in the past.
The first one I posted was five years ago shortly after I had left the Maplewood Patch website and joined Doug Miner here at 40 South News.
7 Foot Maplewood Spectre Grew 3 Feet in 6 Blocks
You Can't Keep A Good Man Down or Remember James Sutton
Wait a Minute.  I recognize That Ghost!
And there was one other post about ghosts…sort of.
The Ghosts That Haunt 2541 Big Bend
I had one other email that for whatever reason I never followed up on.  A woman who worked in the building at the southeast corner of Sutton and Manchester wondered if I had any information about a ghost (or possibly more than one) that inhabited that building. I didn't.  Apparently she and possibly a coworker had seen an apparition, a male if I remember correctly.
Hopefully having another look at these will inspire some of our psychically sensitive types to come forward.  This is a shamefully small number of ghosts for a creative town like ours to harbor.
Happy Halloween to you all.   Doug